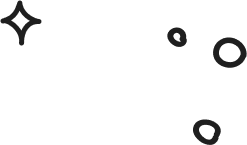 At eDatamasters, we all know accurate data is everything and we have larger reach than any list provider. It influences business growth and customer relationships.
eDatamasters is one of the leading Marketing database provider offering Business Databases and Business to consumer services. Maintaining a rich data storehouse of over 250 Million worldwide business records which are updated on a constant basis to ensure that our clients get precise and reliable data at all times. Our expertise allows us to understand your business database requirement and provide you with exactly what your business requires. We help channelize your marketing and which in turn reduces your sales cycle.
For all of your email and direct marketing requirements, we have you covered.
SIC codes typically consist of four digits and are organized hierarchically to represent different levels of industry specificity. The first two digits broadly categorize the industry, while the additional digits provide more detailed information about the specific activities of a business.
Agriculture, Forestry, Fishing
Transportation and Public Utilities
Finance, Insurance, Real Estate
These codes offer a more modern and detailed classification system than the SIC codes, reflecting changes in the economy and emerging industries. NAICS is widely used by government agencies, businesses, and researchers for purposes such as economic analysis, reporting and statistical research.
Agriculture, Forestry, Fishing
Mining, Quarrying and Oil
Administrative and Support
Health Care and Social Assist
Arts, Entertainment and Recreate
Accommodation and Food Service
Transportation and Warehousing
Other Services (except Public)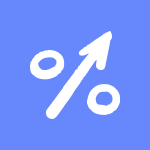 Increase in referral traffic
How eDatamasters Collect The Data?
Once the data is collected from the above the below sources, our tele-marketing team verifies them and adds them in our 
Conferences and Tradeshows
90%
Yellow pages and public filings
80%
Government records and listings
90%
Annual reports and public filings
90%
Business and trade magazine subscriptions
80%
Survey to Technology User
80%
Ready to speak with a marketing expert?
Our team of experts is here to help! Schedule a consultation today and let's discuss how we can tailor a marketing solution to meet your unique needs.