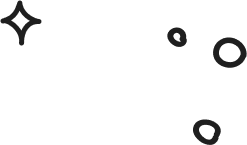 Voices of Satisfaction: Discover What Our Clients Have to Say in Their Testimonials.
eDatamasters exceeded our expectations! Their data analytics solutions transformed the way we approach marketing. The insights gained have been invaluable, leading to targeted campaigns and significant ROI. Their team's expertise and dedication make them an indispensable partner
Keren Raiten
Head of Marketing
Working with eDatamasters has been a game-changer for our data management. Their solutions streamlined our processes, ensuring efficiency and security. The team's commitment to excellence and their proactive approach make them the go-to for all our data needs.
Bryon Budensiek
President
The team at eDatamasters demonstrated a deep understanding of our industry and provided tailored solutions that significantly improved our data analytics capabilities. Their professionalism, expertise and commitment to client success make them our go-to partner for all things data-related.
Gerry Olson
President
In the competitive tech landscape, having reliable data insights is crucial. eDatamasters not only met but exceeded our expectations. Their data analytics solutions provided the strategic edge we needed. Collaborative, innovative, and results-driven – eDatamasters is a partner we can trust.
Bryan Marks
Director of Marketing